DiNapoli releases industry sector scorecards to track New York's economic recovery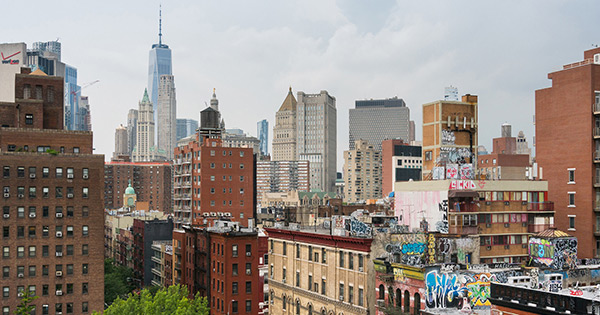 New York State Comptroller Thomas P. DiNapoli today announced the launch of new online dashboards to regularly track data from key New York City industry sectors, providing policymakers and provide the public with an overview of the impact of the COVID-19 pandemic. the city and how its recovery is progressing.
"New York City is a national leader in finance, the arts, tourism and hospitality," DiNapoli said. "The COVID-19 pandemic has hit New York City particularly hard, causing massive job losses at major employers such as restaurants, hotels and retail stores. There is no doubt that New York State's recovery requires a robust and equitable recovery in New York. Our new dashboards will track the progress of these critical areas and help identify areas of weakness as well as positive developments. »
Dashboards track various economic and fiscal aspects of the construction, office, securities, restaurant, retail, tourism, and arts, entertainment, and leisure sectors. The scorecards follow a series of reports released by DiNapoli's office over the past two years on economic data and the effect of the pandemic on those sectors.
The tools offer details for each sector, including employment and salary data. It also provides information on how each of the sectors compares to the private sector as a whole as well as the rest of the state and the nation.
Additionally, dashboards track industry-specific metrics, such as hotel occupancy for the tourism industry, diner counts for the restaurant sub-industry, and vacancy rates for the office industry. .
Key information and trends identified by the most recent data:
Arts, entertainment and recreation: Employment in the sector fell by more than half in the first months of the pandemic. Despite gains made last year, employment in the sector in December 2021 remained 17.9% lower than in March 2020.
Construction: Jobs in the sector rebounded from a low of 87,200 in April 2020 to 135,600 in December 2021. This is still well below the industry peak of 164,000 in October 2018.
Office: Vacancy rates remain at historic highs due to a change in demand for office space even as employment in this sector rebounded from a low of 1.3 million jobs in May 2020 to 1.4 million in December 2021.
Restaurants: Pandemic-related closures caused a 70% drop in jobs from March to April 2020. At the end of 2021, the subsector (part of the accommodation and food service sector) remained 20.8% below pre-pandemic levels.
Retail: Despite a 9.2% increase in 2020, wages for retailers remain around half of those for the entire private sector.
Securities: While many sectors continue to see an improving employment recovery, securities saw further declines in 2021 (which began in 2019), a troubling trend given its outsized impact on wages and salaries. the collection of taxes in the city and the state.
Tourism: The sector lost 46.9% of its jobs when the pandemic hit and remains down 35.2% from the fourth quarter of 2019.
The NYC sector dashboards will be updated regularly. Employment levels will be updated monthly for most sectors with other updated information as new data becomes available.
Dashboards
Arts, entertainment and recreation
Construction
Office
Restaurant
Retail
Securities
Tourism
Industry sector reports
Arts, entertainment and recreation (published February 2021)
Construction (released June 2021)
Office (delivered in October 2021)
Restaurants (published September 2020)
Retail (issued December 2020)
Titles (issued in October 2021)
Tourism (issued in April 2021)
---
Track state and local government spending on Open Book New York. As part of State Comptroller DiNapoli's open data initiative, search millions of state and local government financial records, track state contracts, and find frequently requested data.